---
---
PRE-CONFERENCE MASTER CLASSES – FRIDAY, OCTOBER 9, 2020
PREMIUM ADD-ON/LIMITED SPACE
$45 each JRW Members/$65 each Non-Members
On Friday, October 9, 2020, we will offer seven pre-conference Master Classes. Each two-hour Master Class, taught by one of our conference guest speakers, takes an in-depth look at a particular topic of interest to writers. We are offering two tracks: Business Tools and The Craft of Writing. Master Classes are offered for an additional cost to the regular conference fees and are available exclusively to conference registrants. If space is available October 1st, we will open classes to the general public.
Master Classes will be held via the Zoom platform, and will offer participants an opportunity to ask questions and interact with the class instructors. Prior to the Conference, you will receive access instructions via the email you use to register.
REGISTRATION
You can make your Master Class selections when you register for the main conference. Please take a look at the offerings below to plan your entire Conference experience before beginning your registration process. Space is limited, so please plan to register before these classes fill. Each conference registrant may choose up to four Master Classes.
This year, our exciting lineup includes:
FRIDAY 10/9 MASTER CLASS SCHEDULE
Brand Yourself: Revolutionizing & Simplifying Author Marketing
(Business Tools Track)
Every author needs an author-centered (not book-centered) marketing plan, regardless of how you publish, how many books you have, or in which genre. That plan also defines the tools necessary to build engagement through each subsequent book. In this two hour class we'll help participants define a brand and marketing plan that includes: a unique author brand, a defined network/audience, a platform tools list, and marketing outlets. We'll also discuss how to manage writing time versus marketing time. The result will be a consistent marketing plan that grows with your author career.
Karen A. Chase
Karen A. Chase is an independent author and a Daughter of the American Revolution with the Commonwealth Chapter in Virginia. Her first novel, Carrying Independence, book one of the 3-part Founding-Documents Series, is historical fiction about the signing of the Declaration of Independence. It was awarded #12 on Shelf Unbound's 100 Best Indie Books of 2019. Her first book, Bonjour 40: A Paris Travel Log, garnered seven independent publishing awards. Karen was a Virginia Foundation for the Humanities fellow for the 2019-2020 academic year, with residency at the Library of Virginia. Originally from Canada, Karen is now chasing histories from Richmond, VA.
Website: karenachase.com  Facebook: KarenAChaseAuthor  Twitter: @KarenAChase
---
Great Beginnings
(Craft of Writing Track)
You know the great opening lines: Ishmael, Manderley, the last camel. Why do those work? And how can you create one for your own novel?  And then–what about that crucial first paragraph? And a first page that will entice editors and enchant readers? How can you set the proper expectations for the story to come—and make every word work?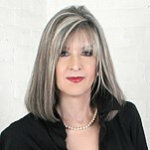 Hank Phillippi Ryan
Hank Phillippi Ryan is an on-air investigative reporter for Boston's WHDH-TV, winning 36 EMMYs. Nationally bestselling author of 11 mysteries, Ryan has five Agathas, three Anthonys, and the Mary Higgins Clark Award. Hank's 2018 Trust Me is an Agatha nominee. Her newest book is The Murder List, is an Agatha and Mary Higgins Clark Award nominee. The Library Journal starred review says, "Masterly plotted—with a twisted ending—a riveting, character-driven story." Coming: The First to Lie.
Website: HankPhillipiRyan.com  Facebook: HankPhillippiRyanAuthor  Twitter: @HankPRyan  Instagram: @HankPRyan
---
Scrivener 101
(Business Tools Track)
Scrivener is one of the top recommended tools for authors for word processing and document management. Learn how to get the most out of Scrivener, from the basics to advanced skills, to maximize this platform. This interactive class will cover all aspects of Scrivener, including importing documents, exporting your work to an agent, using the corkboard, color coding, labeling, managing files and folders, keeping track of tasks via the Inspector Pane, tracking your progress, and more!
Reshonda Tate Billingsley
ReShonda Tate Billingsley is the national bestselling author of 50 books. She writes both adult and teen fiction, as well as nonfiction. Her sophomore novel, Let the Church Say Amen, was made into a film directed by actress Regina King, and produced by TD Jakes and Queen Latifah. Her book, The Secret She Kept, was also made into a movie. A well-respected journalist for more than two decades, ReShonda is a highly sought-after motivational speaker and award-winning poet. She is the recipient of the NAACP Image Award for Outstanding Literature. The graduate of The University of Texas at Austin is the mother of three.
Website: reshondatatebillingsley.com  Facebook: ReshondaTateBillingsley  Twitter: @ReshondaT  Instagram: ReshondaTateBillingsley
---
Writing the Tough Stuff: When, Why, and How to Tackle Painful Material
(Craft of Writing Track)
During this two-hour master class, we'll explore common roadblocks creative nonfiction writers face. Next, we'll examine the purpose behind your most difficult stories. Finally, we'll practice specific writing techniques that will help you address memory lapses, writing around traumatic incidents, using structure to make your point, and writing without retriggering yourself. This session is perfect for creative nonfiction writers of all experience levels. 
Lisa Ellison
Lisa Ellison is an editor, coach, writer, and speaker with an Ed.S in Clinical Mental Health Counseling and a background in mindfulness. She has spent the last two decades helping clients and students turn difficult experiences into art. She currently teaches courses in memoir, creative nonfiction, and mindful writing. Her life story and essays have appeared on NPR's With Good Reason and in Hippocampus Literary Magazine, Kenyon Review Online, Huffington Post, and The Guardian, among others.
Website: lisacooperellison.com  Facebook: LisaCooperEllison  Twitter: @LisaEllisonsPen  Instagram: @LisaCooperEllison
---
Building a Website that Wows!
(Business Tools Track)
Your website is not a luxury item; it is a necessity. Your website is the foundation of your marketing plan and it acts as an employee for your Author Brand! In this session, we will discuss the key components that make a website effective and profitable. From brand colors, to about pages to capturing leads, to selling books and so much more. This session is great if you don't have a website OR if you have one already and you want to go to the next level and WOW your customers, readers, supporters, and the media! 
Sharvette Mitchell works with entrepreneurs to help them build their online platforms to generate more revenue with an amazing online brand. She does this through skilled web design services, personal branding, social media coaching, and conferences. She is a graduate of Virginia Commonwealth University and hosts a weekly talk radio show The Sharvette Mitchell Radio Show. Sharvette is the visionary author of the new book collaboration, PROPEL – The Essential Handbook for Emerging Women in Business & Leadership. In addition, she is the author of the upcoming anthology, POUR (September 2020) as well as co-author of two books, Mogul In the Making and Get It Done! Design The Business of Your Dreams.
Website: www.SharvetteMitchell.com Facebook: @MitchellProductions Twitter: @Sharvette  Instagram: @SharvetteM
---
How to Hook an Agent
(Craft of Writing Track)
From the query letter through the opening pages. An agent must sift through hundreds, even thousands of queries. Learn what makes an effective query letter and how to write a compelling opening for your sample pages. We will discuss how to write a grabby opening while avoiding the dreaded white room and its evil twin, the cliffhanger.
Michael Carr
Michael Carr is a literary agent with a background in editing and writing, working from a home base in San Francisco. He represents writers in a variety of genres, with a special emphasis on historical fiction, mystery and suspense, and science fiction and fantasy. Michael works carefully with clients to produce the cleanest, most professional manuscripts and enjoys teaching at workshops and conferences to help develop emerging writers. He speaks Spanish and conversational French and before joining Veritas had professions as diverse as programming simulators for nuclear submarines and owning an inn in Vermont.
Website: veritasliterary.com
---
"Master-Pitch" Theatre
*We've added this to our Master Class Pre-Conference schedule, so you can prepare for your Literary Agent One-on-One sessions during the regular conference!
(Business Tools)
Your pitch is a performance. Whether you deliver it in person or on the printed page. Literary agent Katharine Sands shows you how to hone the on-page elements and in-person aspects of the pitch to create the actual script you will use at the conference, and beyond. Pitchcraft™ is an invaluable tool—You will learn what to do–and what not to do–when summarizing your book: the description of your book in 200-250 words; — How to get an agent from the get-go; start in a logical place, yet from a compelling perch; how to encapsulate in clear core points; ways to create coming attractions that whet the reader's appetite for more—and how to avoid "Querial Killers": the easy-to-fix mistakes writers make when querying agents. As a writer you are always going to be asked to introduce your work, to share your enthusiasm for your writing, and to get others excited about what is exciting to you. Instruction covers how to take a pitch from ho-hum to magnum opus. "Tell me about your work," means: 15 minutes of fame is yours to shine in. This presentation cuts through the mystery of getting an agent to want YOU, to read YOU and to say YES to YOU.
Katharine Sands
Katharine Sands has worked with a varied list of notable authors, who publish a diverse array of books including fiction, memoir and non-fiction.  Katharine prefers books that have a clear benefit for readers' lives in categories of food, travel, lifestyle, home arts, beauty, wisdom, relationships, parenting, and fresh looks, which might be at issues, life challenges or popular culture. When reading fiction she wants to be compelled and propelled by urgent storytelling, and hooked by characters. For memoir, femoir, and himoir, she likes to be transported to a world rarely or newly observed. In addition, Katharine is the agent provocateur of Making the Perfect Pitch: How to Catch a Literary Agent's Eye, a collection of pitching wisdom from leading literary agents.
Website: sarahjanefreymann.com 
---