At the monthly Writing Show, authors and other literary professionals offer an insider's look at the craft and business of writing. The Writing Show, which runs the last Wednesday of every month from January through September, affords writers a chance to network, learn, and expand their writing horizons. The first half of the program is a panel format, where writing experts share thoughts and advice on the evening's topic. Following intermission, the audience has the opportunity to participate in a Q&A.
For 2018, we the Writing Show will continue in its home at Firehouse Theatre, which is located at 1609 West Broad Street. Free parking is available across the Street from Firehouse in the Lowe's parking lot.
The programming for 2018 was designed with your comments and suggestions in mind and is adapting to meet your writing craft and business needs.
The 2018 Season
(Schedule subject to change due to speaker availability)
January 31 – A 2018 Creative Plan: Scheduling, Motivating, & Organizing Your Writing Life
February 28 – Time Travel: Managing time inside sci-fi, fantasy, non-fiction, or historical fiction
March 28 – Breaking into Anthologies
April 25 – Building a Publishing Resume: How Beginning Authors Can Secure Fellowships, Awards, & Prizes
May 30 – What I Wish I Knew Before My First Book
June 27 – Sensitivity Readers: The Benefits of Having One or Being One
July 25 – The Power of Word Choice: An Editorial Critique & Member Reading Opportunity
August 29 – Tip Sheets: Why You Need to Build Your Own Sales & Marketing Plan
September 26 – Hybrid Authorship: Traditional Publishing, Indie Publishing, and How They Can Work Together
Individual show tickets are $12/members and $15/non-members. Two free passes to the Writing Show are included with an Individual Membership. You can also purchase a Season Pass to receive all nine shows for $85, a 20% savings.
Date:
Last Wednesday of every month from January through September
Time:
6:00 pm – 8:30 pm (Meet & Greet at 6:00; program starts at 6:45)
Location:
Firehouse Theatre 1609 West Broad Street
Price:
$12 – Members; $15 Non-members ($5 for students)
Crafting believable time shifts, time leaps, and historical moments can be essential elements for storytelling. Our panel will discuss methods for managing time and dates, and provide guidance about how real historical events are best used to enhance or propel narratives. We'll also review readers' expectations about concepts like the space/time continuum. Buckle up! As Doc Brown says, "Where we're going, we don't need roads."
Date: Wednesday, February 28, 2018
Time: 6:00 pm – 8:30 pm (Meet & Greet at 6:00; program starts at 6:45)
Location: Firehouse Theatre 1609 West Broad Street, Richmond, VA, 23220
Price: $12 – Members; $15 Non-members ($5 for students)
Roben Farzad
Roben Farzad is the host of Full Disclosure on NPR One and contributor to PBS NewsHour. He is the author of Hotel Scarface: Where Cocaine Cowboys Partied and Plotted to Control Miami (Penguin, 2017). You can find Roben on the web at hotelscarface.com and on Twitter @RobenFarzad. 
Jodi Meadows
Jodi Meadows wants to be a ferret when she grows up and she has no self-control when it comes to yarn, ink, or outer space. Still, she manages to write books. She is the author of the Incarnate Trilogy, the Orphan Queen Duology, and the Fallen Isles Trilogy (HarperCollins/Katherine Tegen), and a coauthor of My Lady Jane (HarperTeen). Visit her at www.jodimeadows.com and on Twitter @jodimeadows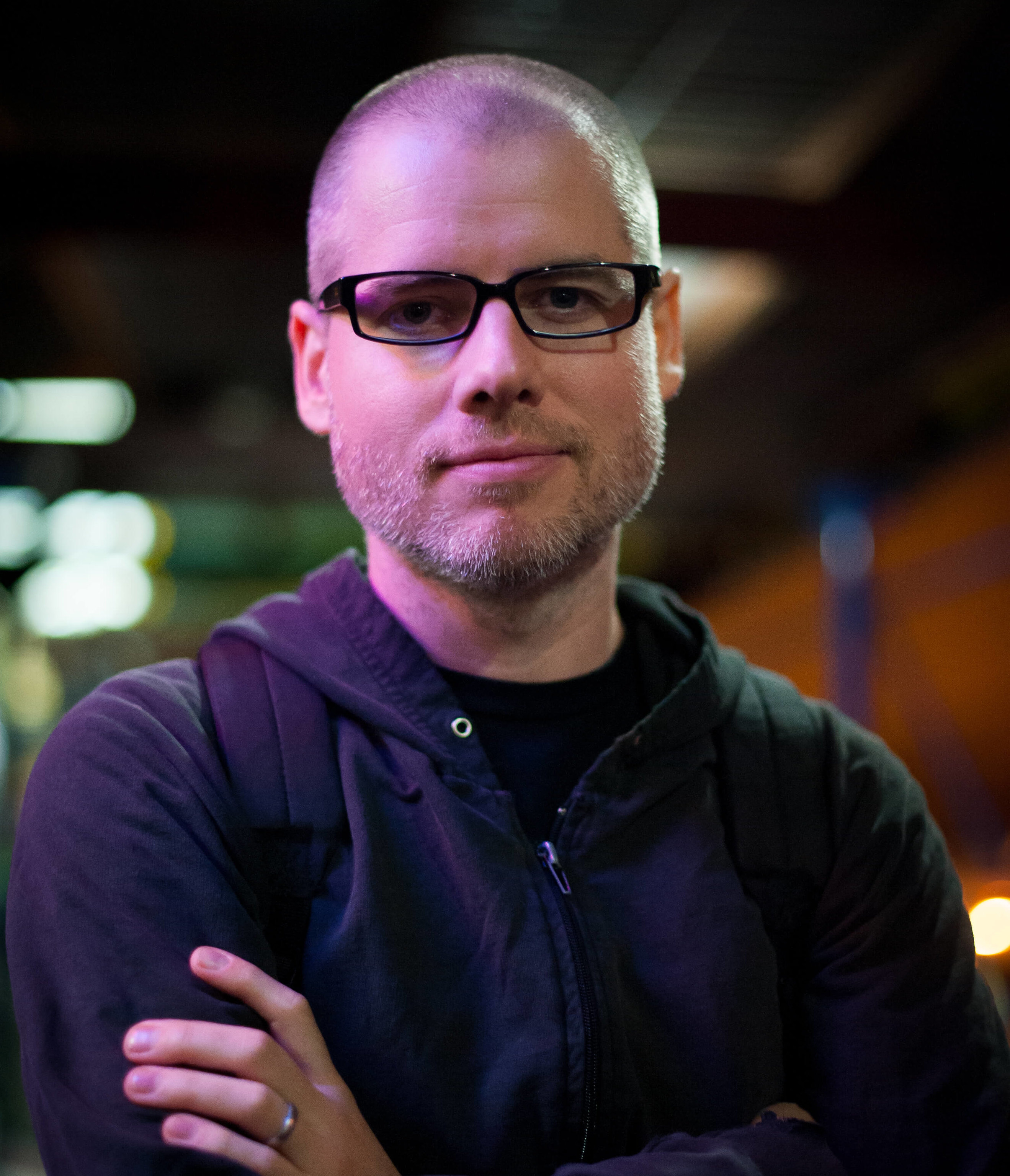 Rick Spears
Rick Spears lives in Richmond, Virginia with his wife, son, and schnauzer. He's most known for his comic book writing. Having worked for all the major publishers, he's published 11 graphic novels and numerous comics. Rick has also written and directed a handful of award-winning films.  His books include Teenagers From Mars, Dead West, REPO, Black Metal (vol 1-3), The Auteur (vol 1-2) and mainstream comics include Batman, Wolverine, Deadpool, Daredevil, Iron Man. You can reach Rick on Twitter @RickSpears.
Bill Blume
Bill Blume is the author of the Gidion Keep, Vampire Hunter series. His short stories have been published in several anthologies and ezines. He's worked as a 911 dispatcher since 2001. He's also a former board member for James River Writers. To learn more about Bill, visit his website: www.billblume.net and find him on Twitter @billthewildcat.