Sensitivity readers can help your characters better represent the voices of the oppressed or marginalized. Experts in specialized fields or illnesses may deepen and define details. Beta readers might help gauge the reaction of your audience or genre. By improving the nuances of your writing, your readers can better experience the cross-cultural truth (even in your fiction).
Date: Wednesday, June 27, 2018
Time: 6:00 pm – 8:30 pm (Meet & Greet at 6:00; program starts at 6:45)
Location: Firehouse Theatre 1609 West Broad Street, Richmond, VA, 23220
Price: $12 – Members; $15 Non-members ($5 for students)
REGISTER NOW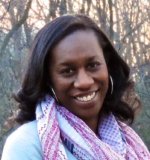 Leah Henderson
Leah Henderson's novel, One Shadow on the Wall, is an Africana Children's Book Award notable book and a Bank Street "Best Book of 2017" starred for outstanding merit. Her short story "Warning: Color May Fade" is part of the YA anthology Black Enough: Stories of Being Young & Black in America and her debut picture book is entitled Mamie on the Mound. Leah mentors at-risk teens and her volunteer work has roots in Mali, West Africa. She attended Callaloo Writing Workshop at Oxford University, is on Highlights Foundation faculty, and volunteers with Kweli Journal and We Need Diverse Books. She received her MFA from Spalding University and lives in Washington, D.C. Website: www.leahhendersonbooks.com. Twitter: @LeahsMark
Rodney Lofton
Rodney Lofton has been a voice and advocate for those living with HIV for almost 20 years. He has served as a keynote speaker and requested facilitator by the New Jersey World AIDS Day Celebration, the United States Conference on AIDS, the Gay and Lesbian Medical Association Conference among others. He served on the United States – Saratov Oblast HIV prevention partnership program, in the Saratov-Oblast region in Russia. He is a former freelance writer and public relations professional, having worked with Kool and the Gang and Mary Wilson of the legendary Supremes. He served as a columnist for the online website GBMNews. His column focused on issues around HIV/AIDS and African-American gay men. His debut novel, The Day I Stopped Being Pretty: A Memoir, along with his sophomore effort, No More Tomorrows: Two Lives, Two Stories, One Love were both nominated for Lambda Literary Awards. Rodney serves as Deputy Director of Diversity Richmond. 
Michael Paul Williams
Michael Paul Williams is a columnist for the Richmond Times-Dispatch. A graduate of Virginia Union University and Northwestern University, he won Virginia Press Association awards for column writing in 1992, 1994, 2007 and 2014. During 1999-2000, he was one of a dozen U.S. journalists awarded a Nieman Fellowship at Harvard University. He was the 2010 recipient of the George Mason Award for outstanding contributions to Virginia journalism, given by the Virginia Pro Chapter of the Society for Professional Journalists. He has also received a 2012 Humanitarian Award from the Virginia Center for Inclusive Communities and the 2014 Will Rogers Humanitarian Award from the National Society of Newspaper Columnists.
On July 26, a portion of Flying Squirrels' ticket sales will benefit James River Writers. It's a fantastic way to have an evening of family fun while supporting the literary arts in central Virginia. Invite friends, family, and other word lovers to join in!
Tickets will be available at any June and July Writers Wednesday, The Writing Show, and Writers Farmhouse events or online. Tickets are just $9 for General Admission. (Online purchases include $1.50 service charge and 3% credit card fees.)
Gates open at 5:30 and first pitch is at 6:35. Plus, enjoy fireworks after the game. The Diamond is located at 3001 N Boulevard, Richmond, VA.
Since 2003, the James River Writers Conference has attracted prize-winning authors and highly regarded editors and agents from around the country to share their wisdom about writing and publishing.
More than 300 people attend this multi-day event, known for its inspiring, collegial atmosphere and Southern hospitality.
Conference Details
Saturday, October 13 – Sunday, October 14, 2018
at the Greater Richmond Convention Center, 403 North 3rd Street, Richmond, VA
Pre-Conference Master Classes
Friday, October 12, 2018
James River Writers kicks off our conference with Pre-Conference Master Classes. Absorb the wisdom of the experts and gain hands-on experience, whether you want to discover that perfect angle to get published or explore nuances of your craft.
To honor the memory of Emyl Jenkins, a generous advocate for writers and their readers, James River Writers presents an annual award to an outstanding Virginian who, as Emyl did, inspires a love of writing and writing education. If you know someone you'd like to see honored, nominate them for the 2018 Emyl Jenkins Award.
To make a nomination, complete this form. In no more than 500 words, explain how the nominee makes Virginia a better place for writers. For more information about Emyl Jenkins and the Emyl Jenkins award, visit Emyl Jenkins Award.
Nominations are open from May 1 through July 31.
What is your favorite James River Writers event?
What is James River Writers all about?