Making your writing life a reality and meeting your creative goals is sometimes easier said than done, but why shouldn't 2018 be your year? A realistic plan is all you need, getting both your mental and physical spaces ready. At the first Writing Show of the season, bring your literary resolutions, and get ready for inspiration, organizational ideas, time-management strategies, self-motivation techniques, and instant takeaways.
Kris Spisak
With degrees from the College of William & Mary and the University of Richmond, Kris Spisak began her career as a college writing instructor; however, after years in the classroom, she transitioned to professional writing and editing. Helping writers sharpen their craft was the driving force behind her book, Get a Grip on your Grammar: 250 Writing and Editing Reminders for the Curious or Confused (Career Press, 2017), and the creation of her writing program, Grammartopia. Kris is on the JRW board and is also pursuing the publication of her first novel.
Karen A. Chase
Born in Canada, Karen Chase traveled by car, trailer and motor home with her family, touring over 40 states and nine provinces. Karen has lived in the United States since 1990, since she first began to study advertising art. After more than 15 years as a professional graphic designer and copywriter, she began her own branding and design studio. While building her company, she branched into a secondary career as a freelance writer for clients and as a contributing writer for national and local publications such as Bella Magazine, The Richmond Times Dispatch and HOW Design Magazine Online. Her personal writing includes non–fiction, historical fiction and poetry. Bonjour 40 is her first book. She lives in Virginia with her partner, Ted, and their two cats.
The Shann Palmer Poetry Contest is a partnership between James River Writers and Richmond magazine to encourage Virginia poets to share their best work. Submissions will be accepted from January 1, 2018 through February 28, 2018. All 2018 submissions are electronic.
The contest is named after Shann Palmer, a long-time JRW volunteer and board member, beloved poet, and a wild- and wise-hearted creative who shared her spirit and talents freely, inspiring and encouraging others in the literary community. She passed away in December 2013, and the contest (formerly "Best Poetry Contest") was renamed in her honor the following year.
First prize: $500, publication of winning poem(s) in Richmond magazine, and a ticket to the annual James River Writers conference.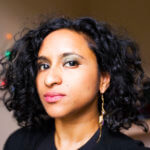 The 2018 judge is Tarfia Faizullah.
For more information, visit The Shann Palmer Poetry Contest
"I learned that writing is not something you can do all at once or all alone," wrote one of the attendees at this year's conference. Those words embody what JRW is all about. We exist to support writers through educational programming, inspirational events, and opportunities to come together as a community. And we need your help.
Why should you participate in the annual fund? Because we can't support everything we do (or want to do) through ticket fees alone. We rely on you to help us bring amazing literary events to the RVA community. Your donation means fewer writers figuring things out all alone.
Why should you give now? So much of our planning and booking happens early in the year, and a strong annual fund sets us up for a strong year. If you like having access to literary superstars, you can impact our decisions about 2018 by making a gift now. Also, from a purely practical perspective, giving a larger gift in 2017 may help you reach a higher standard deduction threshold if the tax bill passes.
Please help us meet our annual fund goal of $5,000. Just click on the button below to give now.
DONATE NOW
The 2018 Writing Show season will be here before you know it. Our first show, January 31, on developing a 2018 Creative Plan: Scheduling, Motivating & Organizing Your Writing Life, will set you on the path for a productive new year (see full season below).
And that's just the beginning.
Join us the last Wednesday of every month, January through September, at the Firehouse Theatre at 609 W Broad St, in Richmond, for an evening of inspiration, education, and networking to help make 2018 your most fruitful writing year yet.
Buy a 2018 Writing Show Season Pass to add that extra motivation we all need sometimes to move away from the keyboard and out into the world to interact with real humans. Get all nine Writing Shows for just $85. That's less than $9.50 a show (normally $12 for members and $15 for non-members).
If you buy a Season Pass, you might be wondering what you will do with those two free Writing Show passes you get with your annual membership. We encourage you to give them away as holiday presents to aspiring writers in your life. Better yet, buy those aspiring writers Writing Show Season Passes so you have people to go with every month.
With a Season Pass, all you have to do when you arrive at Firehouse is to check in at the registration desk. Your name will be on our list so there's no fumbling with cash or credit cards. You'll just skate right in.
Give yourself a gift this holiday season. Your writing will be the beneficiary!
Buy a Season Pass
The 2018 Writing Show Season
(Schedule subject to change due to speaker availability)
January 31 – A 2018 Creative Plan: Scheduling, Motivating, & Organizing Your Writing Life
February 28 – Time Travel: Managing time inside sci-fi, fantasy, non-fiction, or historical fiction
March 28 – Breaking into Anthologies
April 25 – Building a Publishing Resume: How Beginning Authors Can Secure Fellowships, Awards, & Prizes
May 30 – What I Wish I Knew Before My First Book
June 27 – Sensitivity Readers: The Benefits of Having One or Being One
July 25 – The Power of Word Choice: An Editorial Critique & Member Reading Opportunity
August 29 – Tip Sheets: Why You Need to Build Your Own Sales & Marketing Plan
September 26 – Hybrid Authorship: Traditional Publishing, Indie Publishing, and How They Can Work Together
What is your favorite James River Writers event?
What is James River Writers all about?