Crafting believable time shifts, time leaps, and historical moments can be essential elements for storytelling. Our panel will discuss methods for managing time and dates, and provide guidance about how real historical events are best used to enhance or propel narratives. We'll also review readers' expectations about concepts like the space/time continuum. Buckle up! As Doc Brown says, "Where we're going, we don't need roads."
Date: Wednesday, February 28, 2018
Time: 6:00 pm – 8:30 pm (Meet & Greet at 6:00; program starts at 6:45)
Location: Firehouse Theatre 1609 West Broad Street, Richmond, VA, 23220
Price: $12 – Members; $15 Non-members ($5 for students)
Roben Farzad
Roben Farzad is the host of Full Disclosure on NPR One and contributor to PBS NewsHour. He is the author of Hotel Scarface: Where Cocaine Cowboys Partied and Plotted to Control Miami (Penguin, 2017). You can find Roben on the web at hotelscarface.com and on Twitter @RobenFarzad. 
Jodi Meadows
Jodi Meadows wants to be a ferret when she grows up and she has no self-control when it comes to yarn, ink, or outer space. Still, she manages to write books. She is the author of the Incarnate Trilogy, the Orphan Queen Duology, and the Fallen Isles Trilogy (HarperCollins/Katherine Tegen), and a coauthor of My Lady Jane (HarperTeen). Visit her at www.jodimeadows.com and on Twitter @jodimeadows.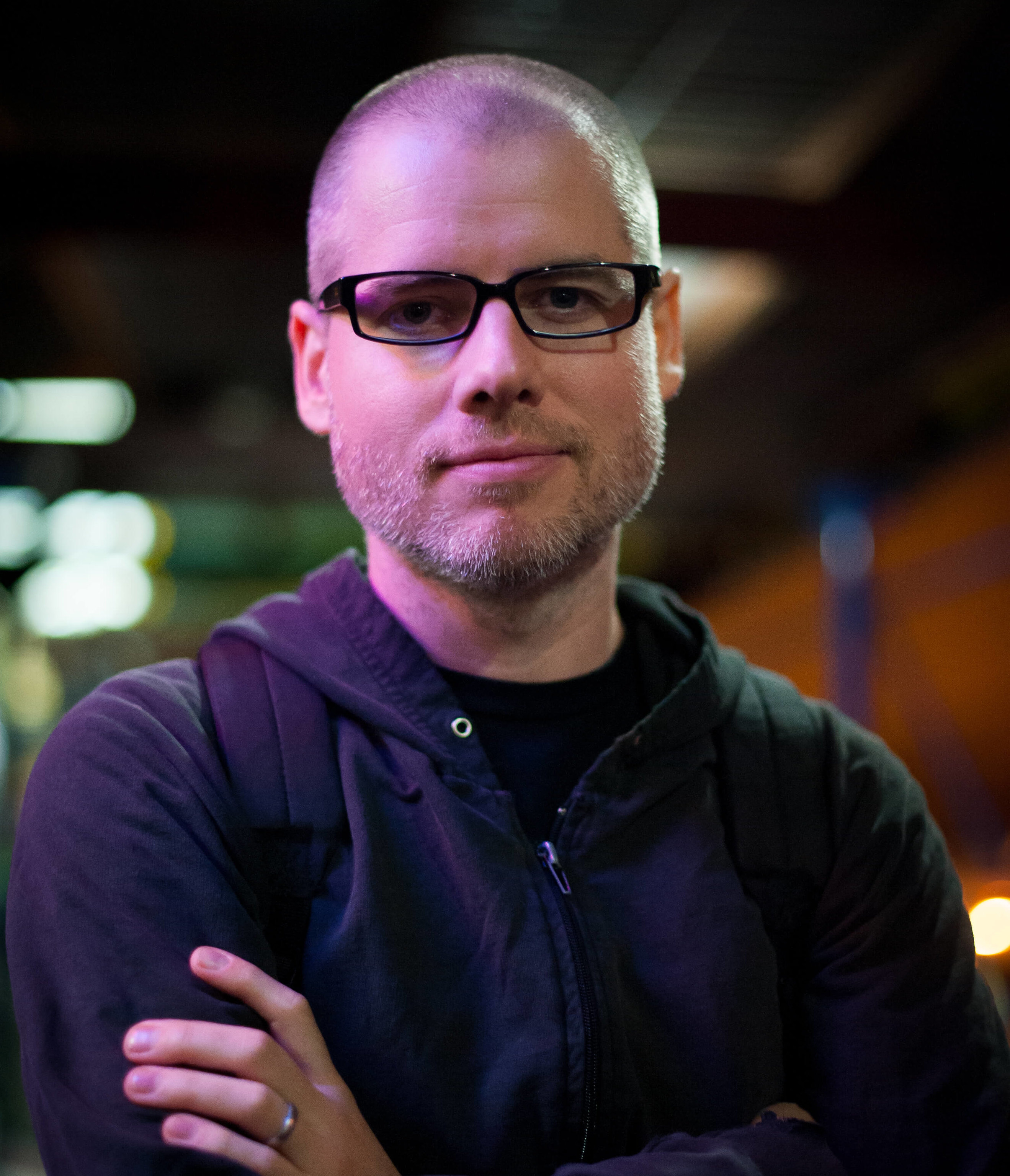 Rick Spears
Rick Spears lives in Richmond, Virginia with his wife, son, and schnauzer. He's most known for his comic book writing. Having worked for all the major publishers, he's published 11 graphic novels and numerous comics. Rick has also written and directed a handful of award-winning films.  His books include Teenagers From Mars, Dead West, REPO, Black Metal (vol 1-3), The Auteur (vol 1-2) and mainstream comics include Batman, Wolverine, Deadpool, Daredevil, Iron Man. You can reach Rick on Twitter @RickSpears.
Bill Blume
Bill Blume is the author of the Gidion Keep, Vampire Hunter series. His short stories have been published in several anthologies and ezines. He's worked as a 911 dispatcher since 2001. He's also a former board member for James River Writers. To learn more about Bill, visit his website: www.billblume.net and find him on Twitter @billthewildcat. 
Join YA author Sarah Glenn Marsh for a workshop on the business of querying, from crafting a killer query letter to best practices when approaching agents online or at a conference, and how to interpret any feedback you receive while querying. Marsh will break down the components of a great query letter using examples (including some from volunteer participants!), explain the value of comp titles and how to choose them, and will ensure everyone leaves the 
class
 with the feedback necessary to create their best query yet, as well as resources to research potential agents.
COST: $65 for members; $80 for non-members
DATE: Saturday, March 3, 2018
TIME: 1:00 – 4:00 p.m.
LOCATION: St. John's Church Parish Hall in Church Hill. 2401 E Broad St, Richmond, VA 23223
REGISTER TODAY
INSTRUCTOR
Sarah Glenn Marsh is an author of young adult novels including the Reign of the Fallen duology and Fear the Drowning Deep, as well as children's picture books like Selfie Sebastian and A Campfire Tail. An avid fantasy reader from the day her dad handed her a copy of The Hobbit and promised it would change her life, she's been making up words and worlds ever since. She lives in Virginia with her husband and their tiny zoo of four rescued greyhounds, three birds, and many fish.
When she's not writing, she's often painting, or engaged in nerdy pursuits from video games to tabletop adventures. You can visit her online at www.sarahglennmarsh.com, and follow her on Twitter @SG_Marsh.
The Shann Palmer Poetry Contest is a partnership between James River Writers and Richmond magazine to encourage Virginia poets to share their best work. Submissions will be accepted from January 1, 2018 through February 28, 2018. All 2018 submissions are electronic.
The contest is named after Shann Palmer, a long-time JRW volunteer and board member, beloved poet, and a wild- and wise-hearted creative who shared her spirit and talents freely, inspiring and encouraging others in the literary community. She passed away in December 2013, and the contest (formerly "Best Poetry Contest") was renamed in her honor the following year.
First prize: $500, publication of winning poem(s) in Richmond magazine, and a ticket to the annual James River Writers conference.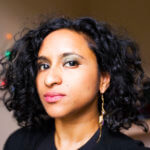 The 2018 judge is Tarfia Faizullah.
For more information, visit The Shann Palmer Poetry Contest
"I learned that writing is not something you can do all at once or all alone," wrote one of the attendees at this year's conference. Those words embody what JRW is all about. We exist to support writers through educational programming, inspirational events, and opportunities to come together as a community. And we need your help.
Why should you participate in the annual fund? Because we can't support everything we do (or want to do) through ticket fees alone. We rely on you to help us bring amazing literary events to the RVA community. Your donation means fewer writers figuring things out all alone.
Why should you give now? So much of our planning and booking happens early in the year, and a strong annual fund sets us up for a strong year. If you like having access to literary superstars, you can impact our decisions about 2018 by making a gift now. Also, from a purely practical perspective, giving a larger gift in 2017 may help you reach a higher standard deduction threshold if the tax bill passes.
Please help us meet our annual fund goal of $5,000. Just click on the button below to give now.
DONATE NOW
The 2018 Writing Show season will be here before you know it. Our first show, January 31, on developing a 2018 Creative Plan: Scheduling, Motivating & Organizing Your Writing Life, will set you on the path for a productive new year (see full season below).
And that's just the beginning.
Join us the last Wednesday of every month, January through September, at the Firehouse Theatre at 609 W Broad St, in Richmond, for an evening of inspiration, education, and networking to help make 2018 your most fruitful writing year yet.
Buy a 2018 Writing Show Season Pass to add that extra motivation we all need sometimes to move away from the keyboard and out into the world to interact with real humans. Get all nine Writing Shows for just $85. That's less than $9.50 a show (normally $12 for members and $15 for non-members).
If you buy a Season Pass, you might be wondering what you will do with those two free Writing Show passes you get with your annual membership. We encourage you to give them away as holiday presents to aspiring writers in your life. Better yet, buy those aspiring writers Writing Show Season Passes so you have people to go with every month.
With a Season Pass, all you have to do when you arrive at Firehouse is to check in at the registration desk. Your name will be on our list so there's no fumbling with cash or credit cards. You'll just skate right in.
Give yourself a gift this holiday season. Your writing will be the beneficiary!
Buy a Season Pass
The 2018 Writing Show Season
(Schedule subject to change due to speaker availability)
January 31 – A 2018 Creative Plan: Scheduling, Motivating, & Organizing Your Writing Life
February 28 – Time Travel: Managing time inside sci-fi, fantasy, non-fiction, or historical fiction
March 28 – Breaking into Anthologies
April 25 – Building a Publishing Resume: How Beginning Authors Can Secure Fellowships, Awards, & Prizes
May 30 – What I Wish I Knew Before My First Book
June 27 – Sensitivity Readers: The Benefits of Having One or Being One
July 25 – The Power of Word Choice: An Editorial Critique & Member Reading Opportunity
August 29 – Tip Sheets: Why You Need to Build Your Own Sales & Marketing Plan
September 26 – Hybrid Authorship: Traditional Publishing, Indie Publishing, and How They Can Work Together
What is your favorite James River Writers event?
What is James River Writers all about?