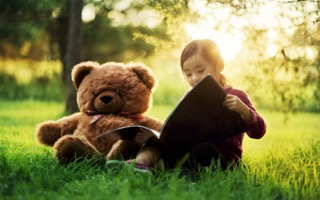 For our June Writing Show, James River Writers is teaming up with Richmond Young Writers and the Girls of Summer to present Writing for Girls. We will discuss what it means to write for girls–both young and not-so-young.
Does it mean your protagonist is only female?
Does it mean your readers can't be boys?
How do diversity and gender roles play into developing children's and YA (Young Adult) fiction, nonfiction, and poetry that resonates with today's girls?
Rebekah Pierce will moderate the discussion. JRW is excited to welcome Sarah McGuire, author of the debut novel Valiant, to the stage and to introduce Odessa Hott, who is a Richmond Young Writer.
$12 members | $15 non-members | $5 students
Social: 6pm | Show: 6:45pm
Wednesday, June 24th
FIREHOUSE THEATRE
1609 West Broad Street (free parking at Lowe's)
The Girls of Summer is a summer reading list focused on stories for strong girls, curated by Meg Medina and Gigi Amateau.
Richmond Young Writers was founded in the summer of 2009 at Chop Suey Bookstore with the intention of introducing young people to the joy of creative writing through workshops taught by professional writers in the community.